Decay of Nations 10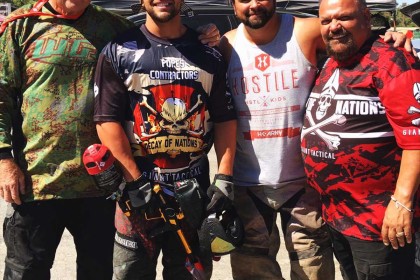 This weekend at the World Famous SC Village we hosted Decay of Nations X, the 10th anniversary of our long running Scenario Game "Decay of Nations" that pits the forces of EKRON, U.N.A and the Popes Contractors against each other in the largest two day (and one night) paintball battle on the West Coast of the United States. Players from all over the country joined well known paintball players such as my Son Bear Degidio, pro players like Ryan Greenspan, Bobby Aviles and Chris LaSoya as well as legends in the game like WGP founder and inventor of the Autococker Budd Orr.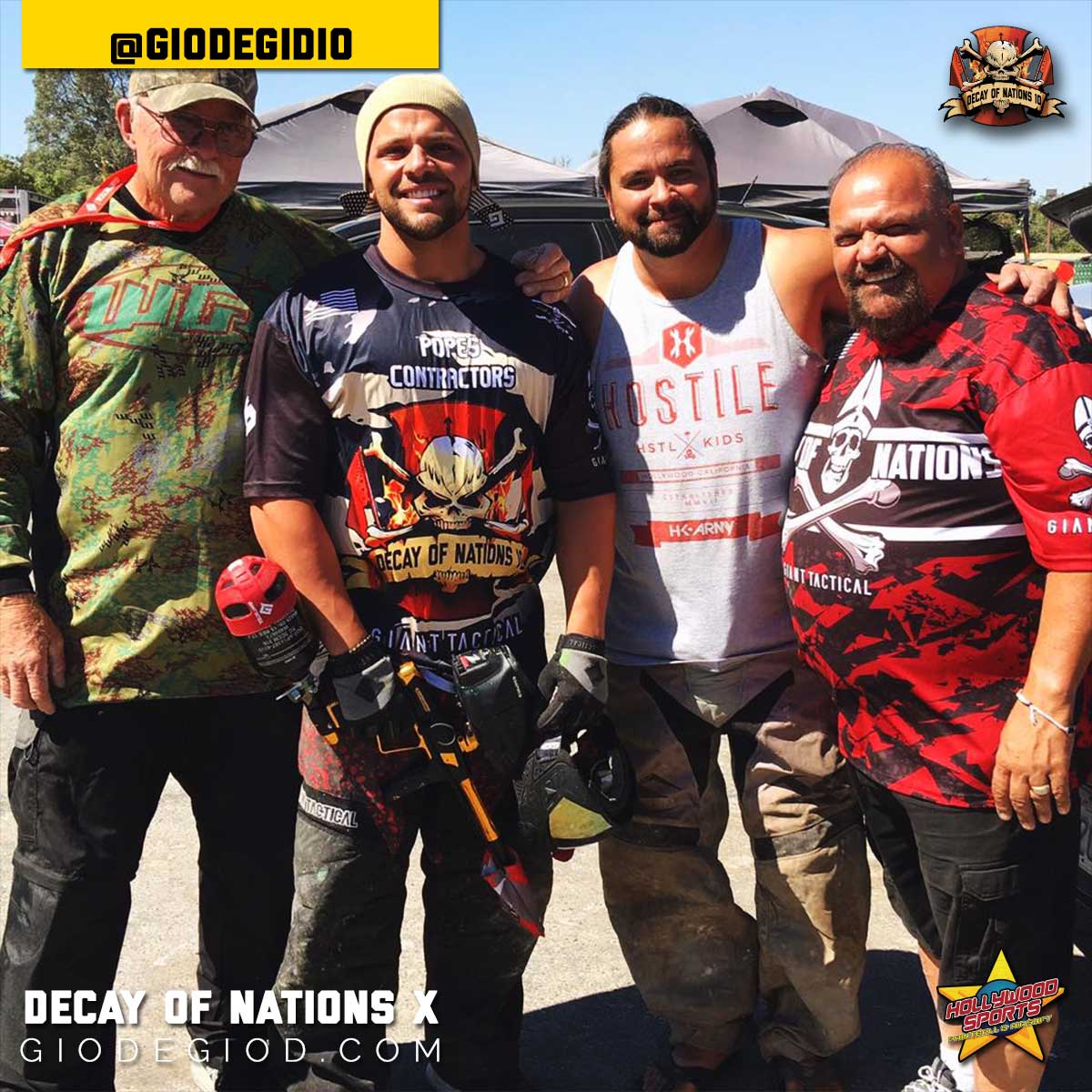 It's great to work with our team of paintball leaders and captains, cardinals, mission control, administrative staff and refs that help produce such an amazing event for the paintball community, that broke all our records this year, with over 1000 pre registrations and 2000 people at the park. I love to see all the old (and new) friends who come together for a weekend of paintball, camping and camaraderie. Special shout out goes to teams like the Psycho Clown Posse and "Clown Town", Respawn Productions, The Grey Knights, SAS, Modern Day Pirates, SD Wolfpack, So Cal Stock, LA Hitmen and everyone else (I couldn't possibly include them all here) who joined to make this a truely memorable event.
Each team completed missions every 30 minutes to gain points for their side, while players shot every type of paintball gun imaginable, controlled mechs and pugs and even drove paintball tanks across the battlefields at the World Famous SC Village in Corona. Not only that, but we also hosted a Guiness World Records attempt on Friday and Saturday, with members of Grrl on Grrl, LA Hitmen and Team Destiny attempting to beat the record for the longest paintball match in history,  breaking the Canadian record of 24 hours. After a long day, and an even longer night the teams walked off the field successful, finishing after approximately 25 hours on our Bosnia field.
https://www.youtube.com/watch?v=t__xxb-HnyA
I'd like to thank the paintball businesses and organisations in the community who supported one of the longest running and most popular paintball events in the world including: Giant Tactical, Facefull, HK Army, Raza, Dye Paintball, Azodin, Defy, Dangerous Power, Niche Paintball, Modern Combat Sports, Valken, Empire, GXG, Enola Gaye, Paintballphotography.com, Planet Eclipse, Tippmann, APX Paintballs, Armagillo, Precision Performance, Rhinotech, Lapco, FATE, Time2Paintball, CCPaintball, Paintballgateway, Mountainview Paintball, Magfed Proshop, Magup Tactical, Bravos Wraps, Modern Day Pirates, Fatal Scenarios, Top Rank, UWL, Respawn Productions, SAS, I&I Sports, Pooty Paintball, Mai Realty. With the support of these companies we were able to give away tens of thousands of dollars in prize packs to our players and help the sport grow.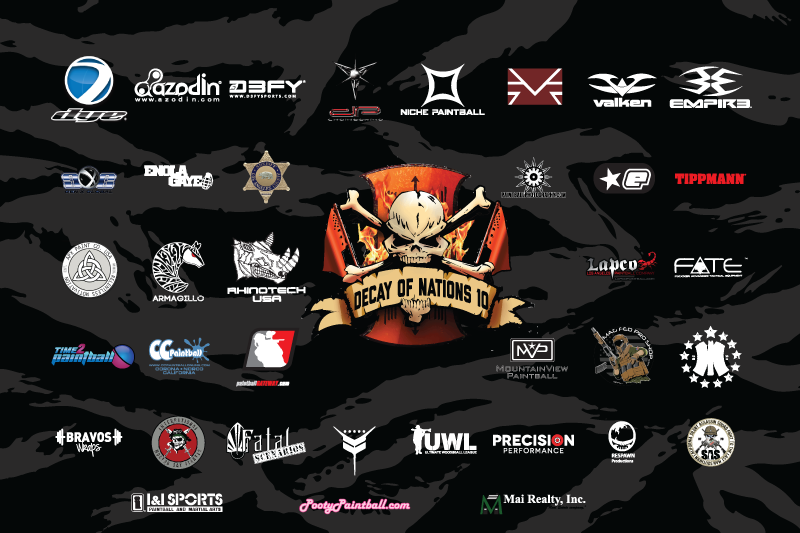 Stay tuned for information on next years Decay of Nations 11, along with other scenario games such as Operation TET Offensive 2017 and Operation Black Shield 7 at giantsportz.com
About Gio Degidio